The Ultimate Design
Effortless running – walk, jog, stop, sprint, instantly, with no intervention other than just shifting your body forward and back, basically, not having to touch any buttons.
Completely Green
Integrated power generation provides all the electricity necessary for the on-board sensors and charging station for the iPad. A battery and controller is included.
Max. Performance
Innovative patented curve design conforms better to your stride and encourages running on the balls of your feet, both reducing joint impact and improving performance.
Fully Integrated
Optionally, an iPad is configured with the SpeedFit Fitness Matrix and performance Display monitor, allowing the user to gauge their efforts against performance metrics.
My Mountain
Walking treadmill incline adjustment possible.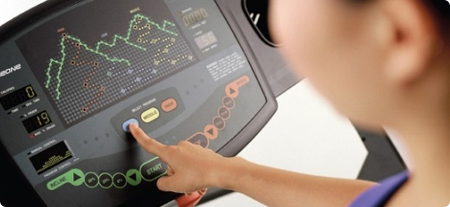 Treadmill Display
Treadmill Demo