Product Description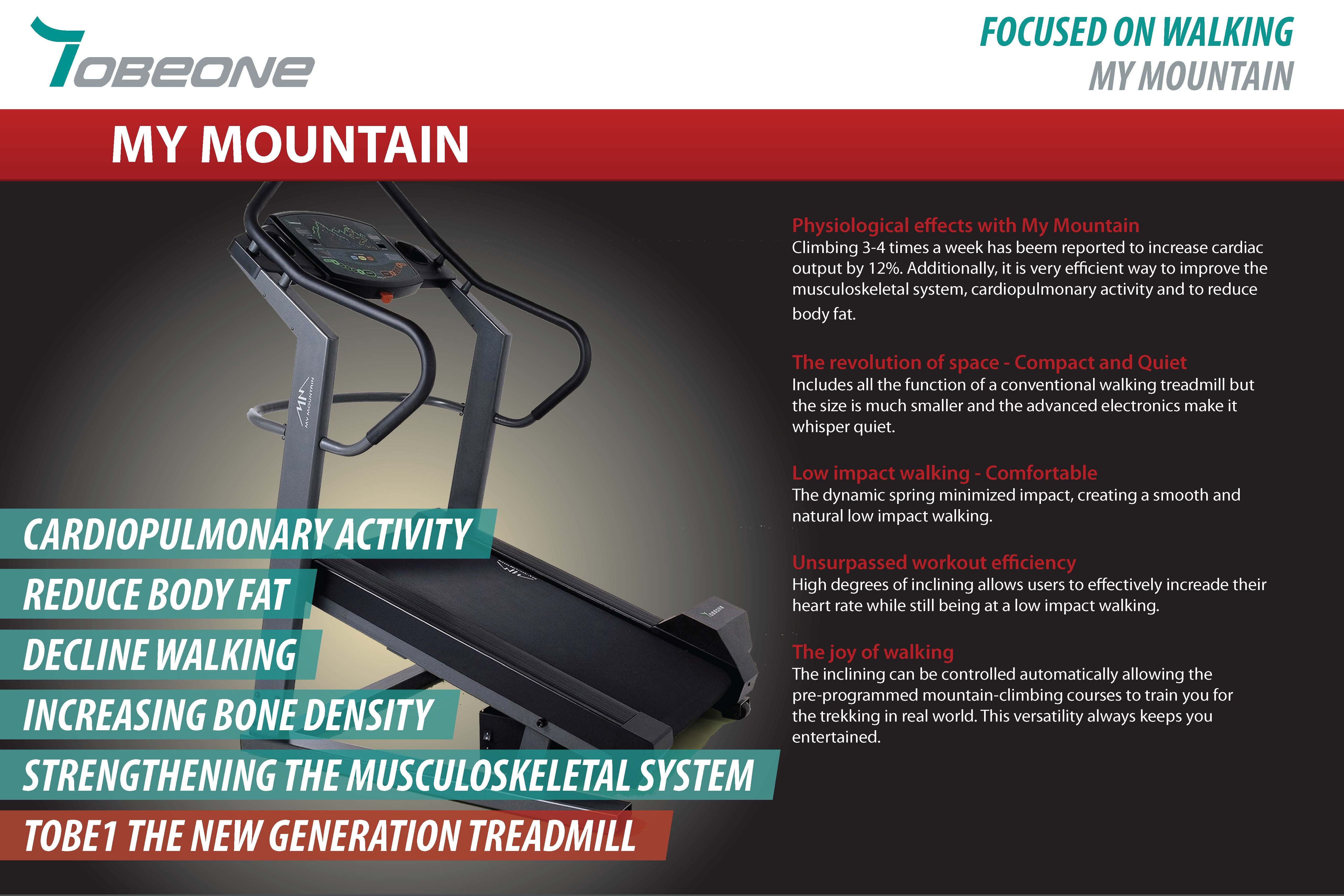 My Mountain
Climbing walking machine with world first FS incline system. (-5 ~ 20 % incline)
Best walking cushion is possible by Dynamic Spring System and the area of installation is almost the half of the treadmill. It's power save function and resistance mechanism using incline system diminishes power consumption.
MyMountain provides maximum diet effect with walking and climbing.
Space and Energy
Small, and compact size helps saving the space and improving the turnover ratio at peak time.
Power consumption is almost zero at 25% or higher incline. MyMountain is more cost effective than conventional treadmills in several ways.
Decline
Decline is the unique functionality of MyMountain. Up to 5 %, you can experience the decline walking, which utilize the muscles otherwise not used. This effect cannot be obtained with any other equipments in the world.
Diet
Up to 50% incline, which is almost insane, not usual in the real mountain.             45 degree of inclination makes the diet effect maximum. Climbing exercise burns 1.2 ~ 1.5 times of fat more than normal walking