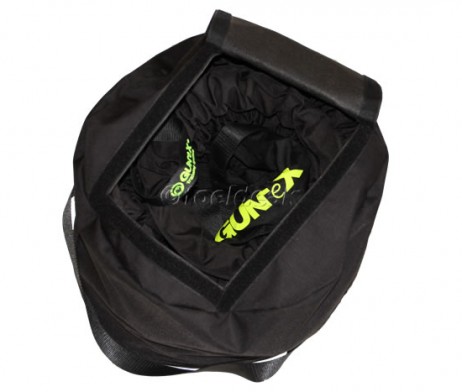 GUN-eX® Heavy Duty Bag
The GUN-eX® Heavy Duty Bag is accessory for the GUN-eX® Resistance Ropes and a part of the GUN-eX® Training System.
Specially produced for 2 GUN-eX® Cobra Ropes plus all accessories and training gear.
Made from CORDURA material, the most durable army material. Easy to transport for outdoor training or camp. Bag is equipped with 2 straps as a backpack, 1 strap as a handbag and zip fastener.
Product Description
Specifications:
Material: DuPont CORDURA, PA – 66
3 straps, possible carry as a backpack or handbag